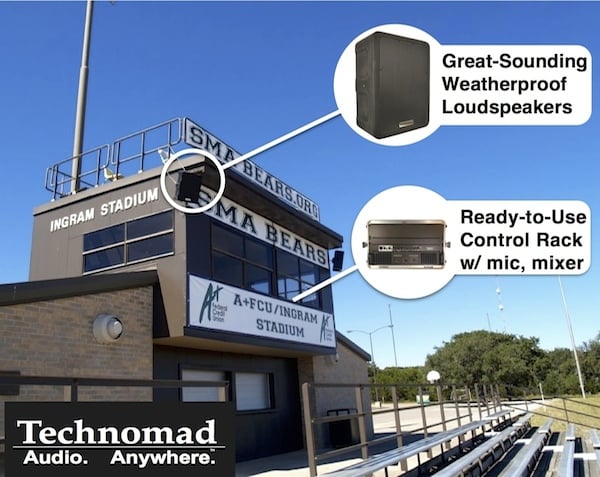 Looking for a complete audio solution for your mobile or permanent audio project?  You need a Technomad turn-key PA system.  They're delivered ready–to–use, with outdoor  loudspeakers, flight case, mixer, mic, cables, and more.  We build and test your system –  you just plug into power, connect loudspeakers and go.
Most people have their systems running in 15 minutes.  Providing clear speech and high-fidelity music – much better audio quality than "horn" systems or music-store contraptions – Technomad systems can last for decades.  Available upgrades  include subwoofers and other options.  Don't compromise – step up to a US-Made Technomad audio system today.  
Not sure what system you need? Download the Technomad systems guide to learn more about our most popular solutions.